Snake Spine Stalactite Posts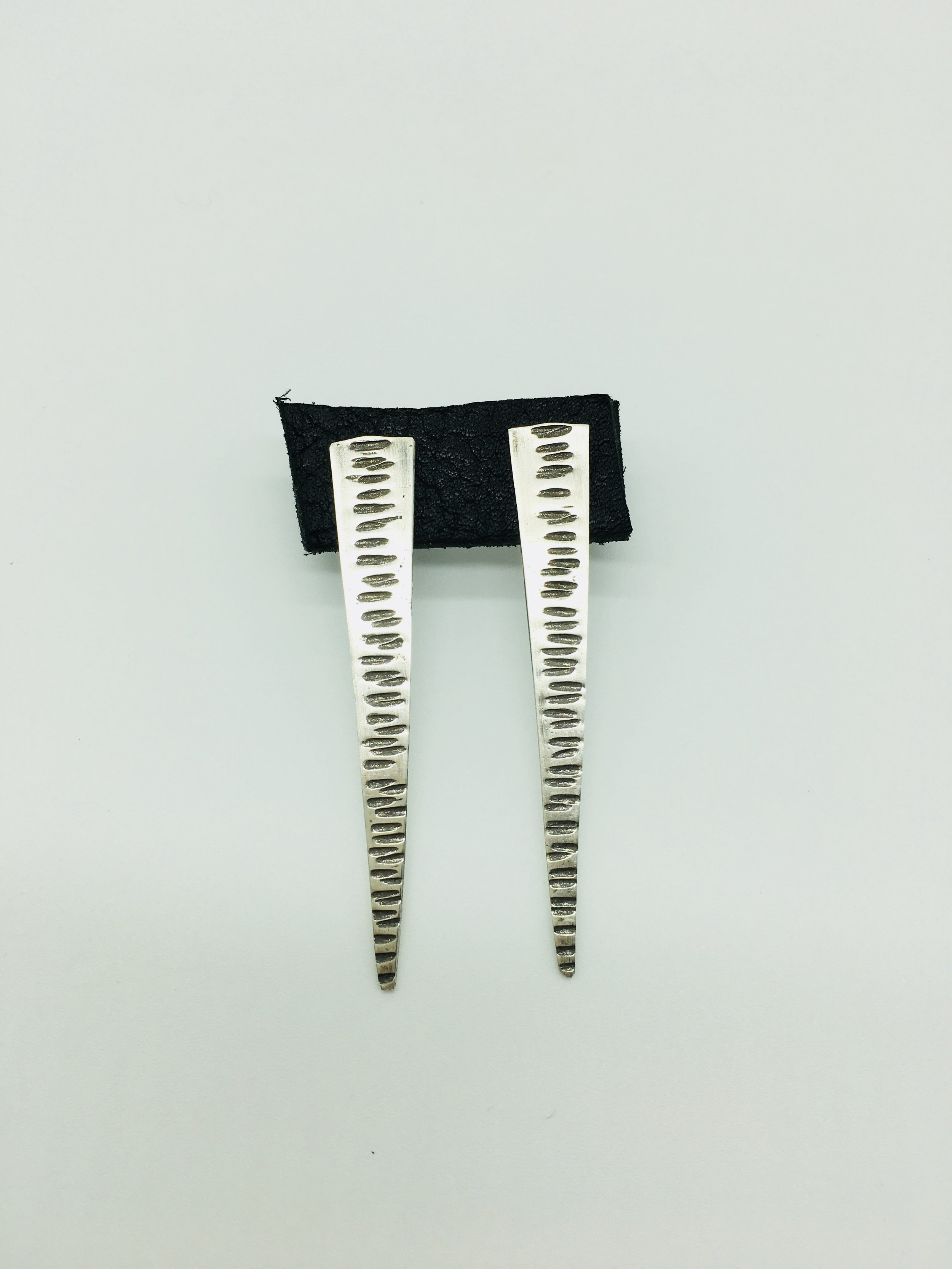 Snake Spine Stalactite Posts
Ultra fierce dagger-esque post earrings with a bullet clutch backing for extra security.
Hand stamped pattern on sterling silver.
About 2 inches in length
Made to order so each pair will be completely unique and not exactly like those pictured. Please allow 7 days from date of order for fabrication.